Is your home solar powered or are you thinking of converting? If so, you may be wondering what appliances would be best to use in your home. Appliances can be one of the biggest consumers of electricity in a home, so it is important to do your research. There are a few factors to consider when shopping for energy-efficient appliances.
The main aspect you should be looking at is if the appliance is ENERGY STAR certified. Homeowners who choose ENERGY STAR certified appliances see a return on their investments in just a few years, while also making their home 10% more efficient. So, make sure when looking for an appliance you see the ENERGY STAR label, this will mean the Environmental Protection Agency has ensured the quality of the product.
Another important factor to look at is the amp draw. Basically, when looking for your appliances look for the lowest amp draw.
When thinking about actual brands to purchase for your energy-efficient home it is good to note that most often, ovens and dryers are LP (Liquefied petroleum gas). Electric ranges/dryers use three times the energy to deliver electricity to your appliance. This means you have a lot of options to choose from in this category since gas appliances in themselves will save you energy. However, if you are looking to purchase a cooktop, induction is actually your best bet. They have a fast response time and use very little energy to heat up.
The refrigerator is where it can get a little more complicated. I often recommend the brand Summit. They have many different ENERGY STAR certified refrigerators to choose from. Almost all their size classes have options that include this certification. Below is a highly rated ENERGY STAR certified 28″ Wide Bottom Freezer Refrigerator (FFBF286SS).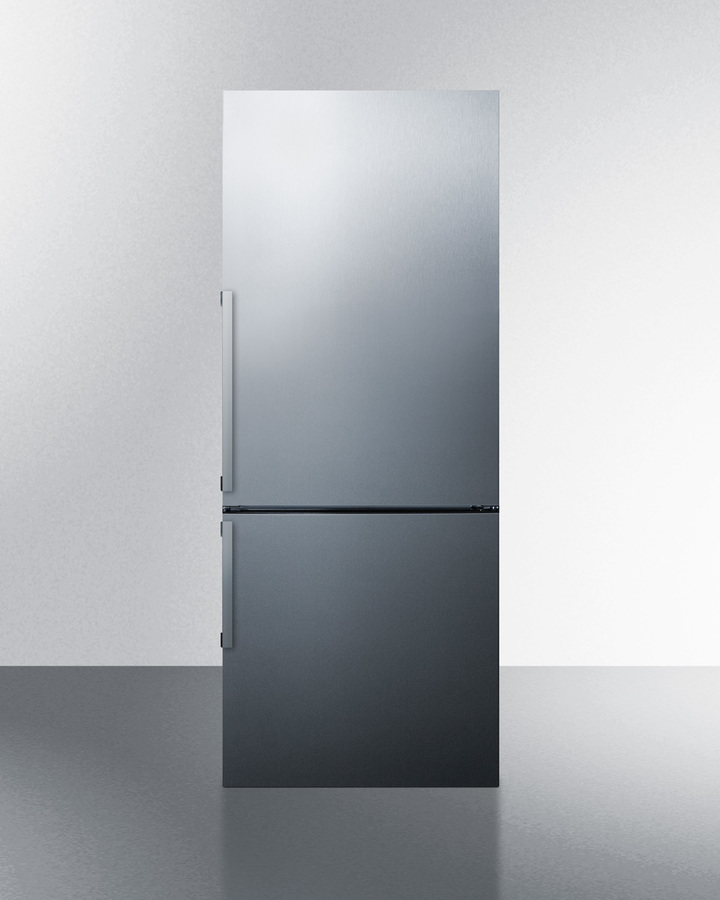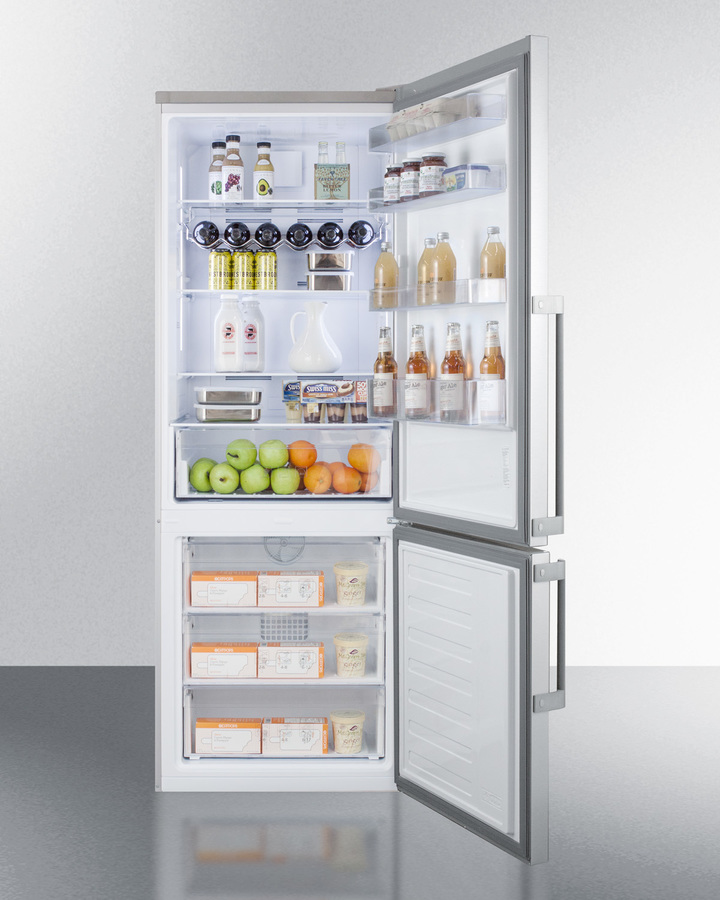 This is part of Summit's thin-line series of ENERGY STAR certified counter depth bottom freezer refrigerators. It conserves energy and space but adds quality and function with innovative features, convenient sizes, and energy-efficient operations. The FFBF286SS is perfect for space-challenged kitchens with full storage needs. The platinum cabinet and reversible stainless-steel doors bring a luxurious style to any kitchen.
This Refrigerator uses 20% less energy than Department of Energy (DOE) requires, and the amp draw is only 2.4, whereas the average household refrigerator uses between 5-10 amps for the same voltage as this fridge.
If this brand isn't for you, below are other top rated energy efficient refrigerators to choose from!


These are just a few examples. If you have a particular model in mind, you can enter it into the energy star website to get the exact KW usage. Click here to check it out!